Library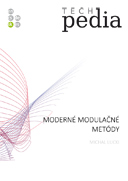 Project


This project has been funded with support from the European Commission.
This publication [communication] reflects the views only of the author,
and the Commission cannot be held responsible for any use which may be
made of the information contained therein.
Moderné modulačné metódy
Translator: Renata Rybárová
Vhodná modulácia je nutná na prispôsobenie signálu, aby mohol byť prenášaný optickým vláknom. Dosiahnutie vysokej prenosovej rýchlosti a veľkej informačnej kapacity prenosových systémov je spojené s použitím vhodných modulačných formátov. Každá modulácia sa vykonáva iným spôsobom a je vhodná pre určité typy prenosov. Z toho dôvodu je nutné zoznámiť študentov s princípmi pokročilých modulačných formátov, ktoré sú súčasťou každého procesu optimalizácie moderných vysokorýchlostných optických prenosových sieti.
Language: Slovak