Library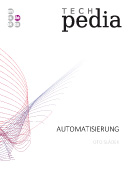 Project


This project has been funded with support from the European Commission.
This publication [communication] reflects the views only of the author,
and the Commission cannot be held responsible for any use which may be
made of the information contained therein.
Automatisierung
Translator: Alena Dvořáková
Dieses Modul bietet eine Einführung in die Industrieautomation und die Automatisierung im Allgemeinen. Es beschreibt die Theorie der logischen Systeme, der Sensoren und der Aktoren, die Typen der Steuersysteme, wie PLC und PAC, die grundlegenden Prinzipien der Steuerung und SCADA-Systeme.
Language: German